To store various types of goods Bucket type automatic warehouse
Be the time to produce a variety of small items or small items to the unit Picking Bucket Parts and more Speed and reasonable control operation is important. Smart Stocker at high speed, the quantity batch inbound and outbound goods as fast as time is it possible to control a mechanical System. Wide range of production / assembly Line, from a variety of goods in small quantities Parts Logistics Needs High-Speed Instant access to the wider response.
The design of high-speed
- Stacker Crane control method of weight reduction and high-speed driving speed 250m / m to the UP.
The design fof high-speed
- A simple design of the actuator Stacker Crane by suppressing most of the driving noise, low-noise design
The maximum loading capacity of class
- Single Fork / Twin Fork up to 100kg
Installation height up to 12m standard
Optimal design of the space
- For effective use of space containing a highly efficient design
Total System
- Top Computer with access to multiple peripheral devices, such as Stacker Crane and Conveyor connectivity.
Stacker Crane Body RACK Body Controller
Stacker Crane's Lightweight (Aluminum Mast, Rail and Urethane Wheel, etc.) and high-speed control method and Speed Shipping & Receiving is handled.
Aluminum Mast
Urethane Wheel
Lifting Drum
Twin Fork
Driving Encoder
RACK Body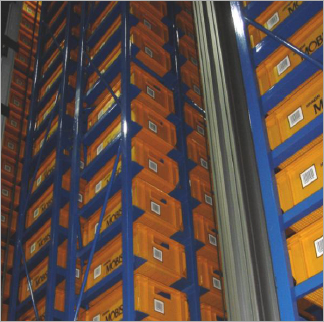 Up to 100kg loading capacity, low-profile with landowners to design the best storage space, Stacker Crane, as well as the weight of the water of the high-speed driving is also supported.
Controller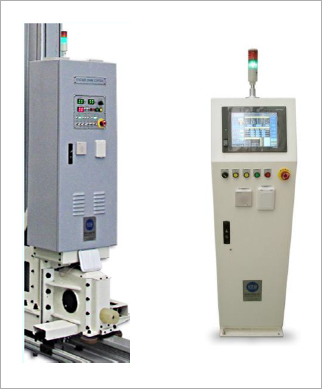 PLC as universal design, easy maintenance, and also can not manipulate the droplet or the driving situation shown in Panel, anyone can easily Operation.
Specification
ITEM
K-100-6S
K-100-6T
K-100-9S
K-100-9T
K-100-12S
K-100-12T
K-100-15S
K-100-15T
Rack Height
6,000 mm
9,000 mm
12,000 mm
15,000 mm
Packing (mm)
300~450W x 350~700L x Min. 20H
Movable load(kg)
100 x 1
50 x 2
100 x 1
50 x 2
100 x 1
50 x 2
100 x 1
50 x 2
Velocity
Max. 80 ~ 250 m/min.
Elevating speed
Max. 40 ~ 80 m/min.
Fork rate
Max. 60 min./m
Speed control
Traveling ( Inverter or Servo ), Lifting / Forking ( Inverter )
Mast
Aluminum (Twin Type)
Steel (Twin Type)
fork Type
Single Shuttle Fork / Twin Shuttle Fork
Position control
Encoder
Controller
PLC ( Programmable Controller )